Arbitrage betting software made by professionals
Since 2013, we helped 100,000+ customers outsmart the bookmakers.
Surebets
The original tried and tested arbing
You gain profit on every arb
Predictable arbing
Available in Prematch and Live
Valuebets
Betting on overvalued odds
Easier but slower betting
Higher profits in the long run
Available in Prematch and Live
Help section - get to know our product better
Information about our arbitrage betting software
We have collected and structured educational and training content for you on our surebet software and arbitrage betting in general. This section will be useful for both beginners and experienced arbers. You will get answers to all yout questions concerning our software, as well as learn more about surebets, other betting strategies, and betting types.
Find out more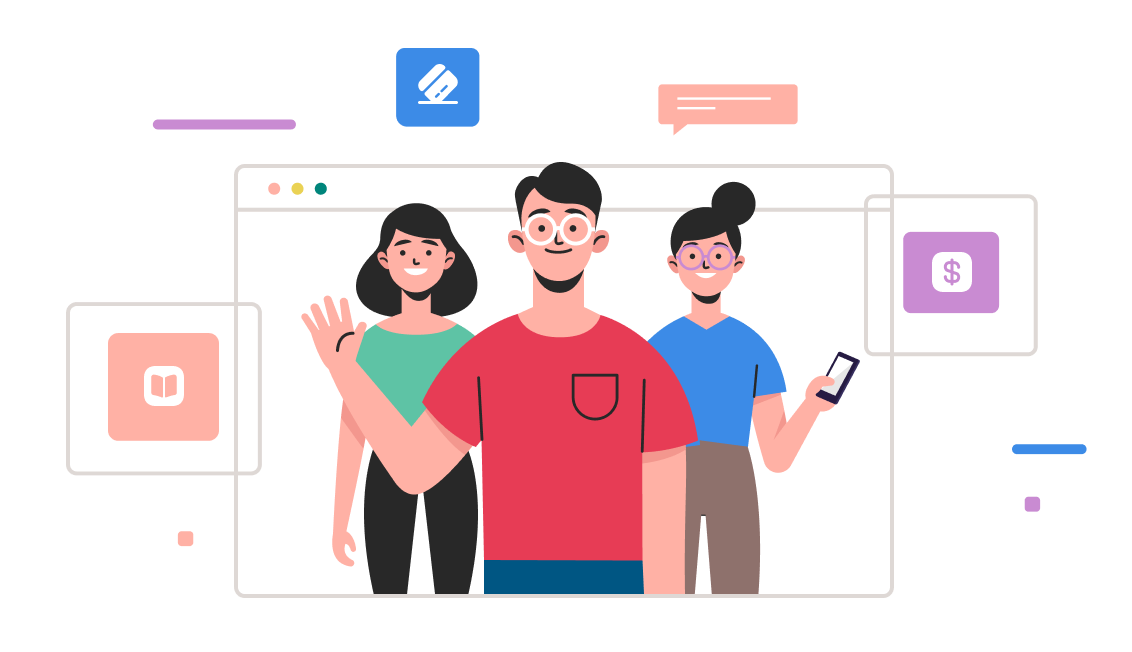 Cross platform
We decided to make our free arbitrage betting software more flexible for those who use different strategies. You don't have to install any off-site programs on your computer. Just open your favorite browser and get to work!
Moreover, BetBurger runs on smartphones and tablets! On the road, waiting for your friend or just have some free time – BetBurger is always around not to waste a minute!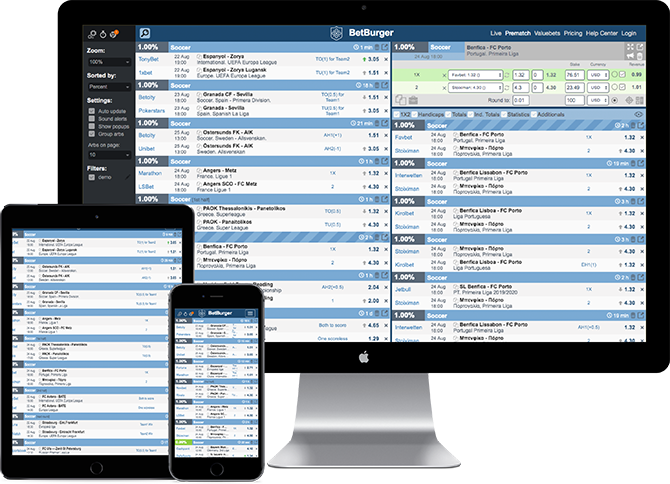 200+ markets scanned
We gather odds from a great number of markets: event outcomes, totals, European and Asian handicaps, to win to nil etc. Thus, you receive a way more surebets than any other software can supply!
30 sports
Our arbitrage betting software scans a huge variety of sports (for the time being, 30 kinds of sport for Prematch and 25 for Live) that allows our customers to pick out unique arbitrage situations. Moreover, our gamblers are less "visible" for bookmakers due to the fact that the odds are not being loaded by a large number of surebets.
100+ bookmakers
The number of bookmakers scanned is constantly growing. Now we obtain data from more than 100 bookies. They are meticulously selected, taking into account our users' requests. In case you have any offers concerning bookies, you may leave your suggestion on the Contacts page.