We are glad to inform you that our Prematch bookmakers list is enriched by a new one - Bet365 (reserve). This is a well-known to you Bet365, but with one major difference: the odds for Bet365 (reserve) are aggregated from several sources at once.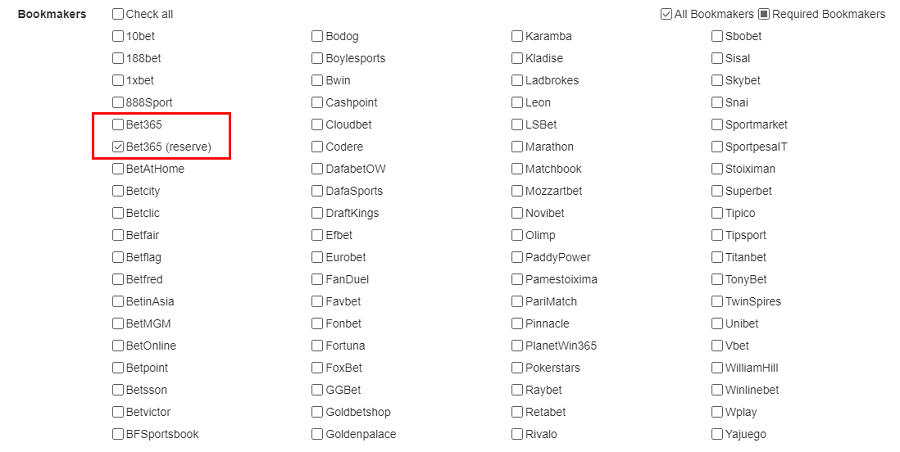 In other words, if the odds for the outcome are the same with at least two scanning sources , this outcome will be displayed for Bet365 (reserve). This enables you to receive only verified and up-to-date odds that match those displayed on the Bet365 website.
You can activate Bet365 (reserve) for your account on the Bookmakers tab of your profile settings.