We're pleased to announce that for the convenience of our customers Fractional odds are now available at BetBurger. Now you can:
1. Select Fractional odds (as well as Decimal, Hong Kong and American) directly on the surebet \ valuebet page.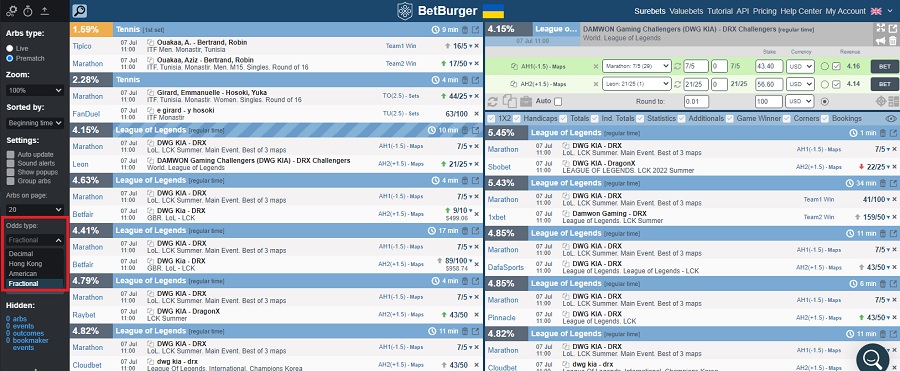 2. Range odds in Fractional format in your profile (Bookmakers and Exchanges sections) or Multifilter (quick and expanded) settings.
The odds in the selected format would be displayed in the surebet \ valuebet calculator, and in case the odds change, the bet amount and profit would be recalculated respectively.

The odds format you've chosen is also visible in the Accounting (Stakes section) and Comparison service sections as well. Please note that the switchover similarly works for logged in users with free access.