Integration with Betfair
To make it much more convenient to work with Betfair exchange, we have developed a functional that enables you to link BetBurger account with your Betfair account. Due to this you will have lots of benefits over other users:
Arbs with Betfair without delays!
Convenient interface
Bet at the exchange right out of our interface
How to run the integration?
To implement the integration of BetBurger with Betfair you need to:
1) Sign up at Betfair exchange.
2) Log into BetBurger, proceed to "My Account", move to the "Settings" tab and click the link "Login To Betfair":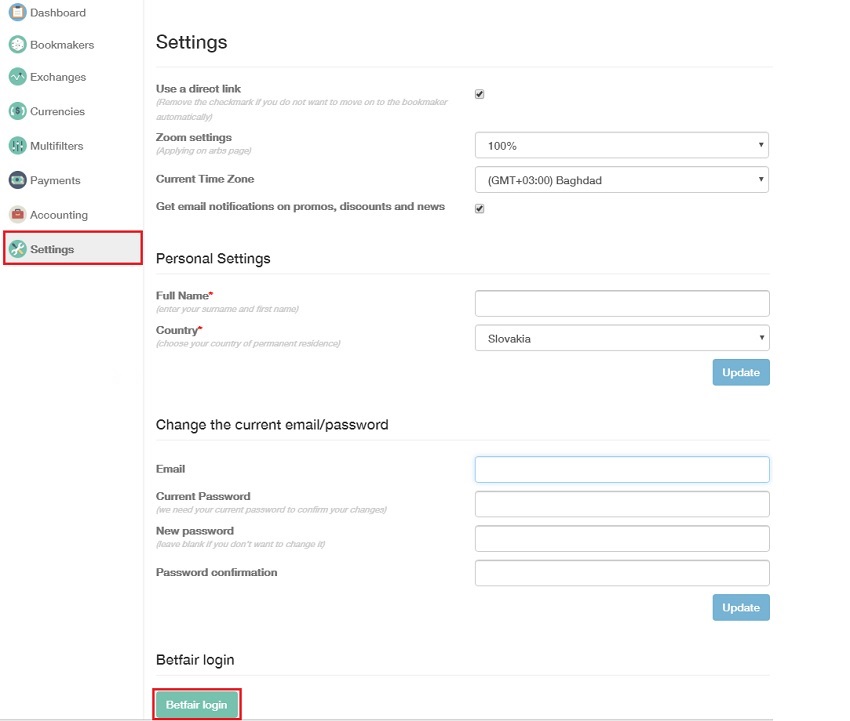 3) Fill the Betfair form below:

Afterwards, our service would be automatically integrated with the exchange, and you would have Live and Prematch surebets available without delays. Also, while redirecting to event, a tab with a new functional will open in your browser:

The integration will greatly facilitate and improve your beting between Betfair and other sportsbooks.