Guaranteed income in the long run
Valuebets will help you to increase your ROI greatly. By placing them, you can easily achieve a return rate of 120% or higher.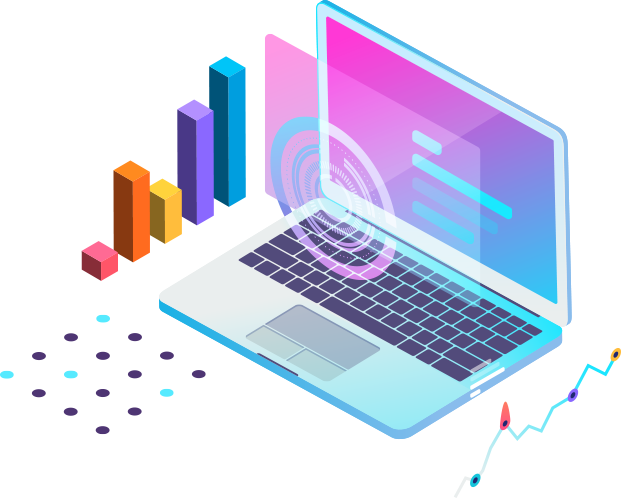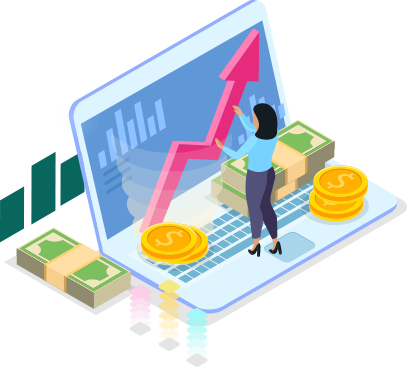 What are valuebets?
Valuebets is an effective way to make money on sports betting. The strategy implies betting on outcomes of sports events, which have more chances to win, unlike other bookmakers assume.
For a better understanding of what value bets are all about, first let`s look at the process of betting odds formation:
How are bookmaker odds formed?
All bookmakers include safe profit rate (margin) into their odds, which means the odds for equal events are not @2 and @2 (50% probability) but @1.9 and @1.9 (5% margin). Hence, profit would be lower.
But the situation may occur when one bookie provides @2.2 with 50% real probability. Similar cases may take place when the bookie failed to update the odds on time or adjust to other bookies' lines.
Such overstated odds you'd have to handle within this betting strategy.
How our scanner works
Our Valuebets scanner helps to find overstated odds with particular bookmakers in a few mouse clicks, avoiding searching them on your own.
You get a possibility to set a bookmaker list according to which the search is conducted.
More about the major principles of Valuebet functional read in our Blog.
Why value bets are profitable?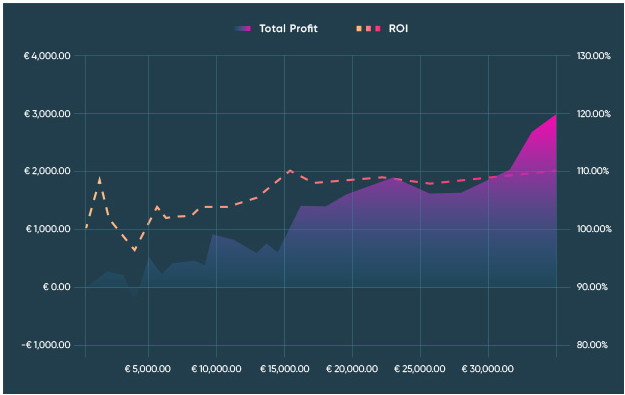 1.

The chart vividly demonstrates the efficiency of value bets in a long run. As to our experts' investigation, managing this strategy may bring you over 10% profit of the total amount you bet per month!

2.

Mathematically, value bets are more profitable than surebets as a player doesn't need to cover a bet with another bookmaker.

3.

The strategy enables you to earn more by analyzing your bets correctly. For example, if you understand that betting football brings you more profit than betting some other sports - that is a weak spot of a bookmaker, and you can bet even more.
Our pros
Over 200 bookmakers, 33 sports and 200+ markets.
Possibility to work with several filters simultaneously.
Extensive selection of multifilter settings (more details in Manual section).
Single-click redirect to event\betslip.
Keep track of your bets with Accounting section.
Frequently Asked Questions
How much money do I need to start working with valuebets?
To get started, you may need only €100-200. Having gained experience, you can increase your bankroll.
How many bookmakers do I need to work with?
Using this strategy, it is quite possible to work even with an account in one bookmaker. However, we recommend opening the account with 2-3 bookmakers at once.
Here
you can find a list of advised sportsbooks.
The strategy allows for the possibility of losing a single bet. However, the player will still be in the black in the long run, as he bets on overstated odds.
What is the difference between Prematch and Live Valuebets?
Prematch subscription displays overstated odds for those events that start in a while. Live subscription provides you with access to overstated odds for events that are currently taking place.