Two Lists of Bookmakers: All bookmakers and Required
Let's consider what two lists of bookmakers are for and how they can be used.
«All bookmakers» - choose the bookmakers you are going to bet with: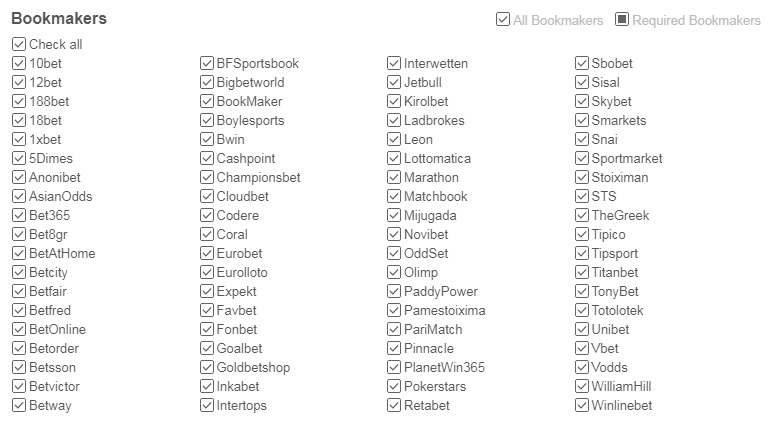 «Required» - choose the bookmakers you'd like to see participating in each surebet.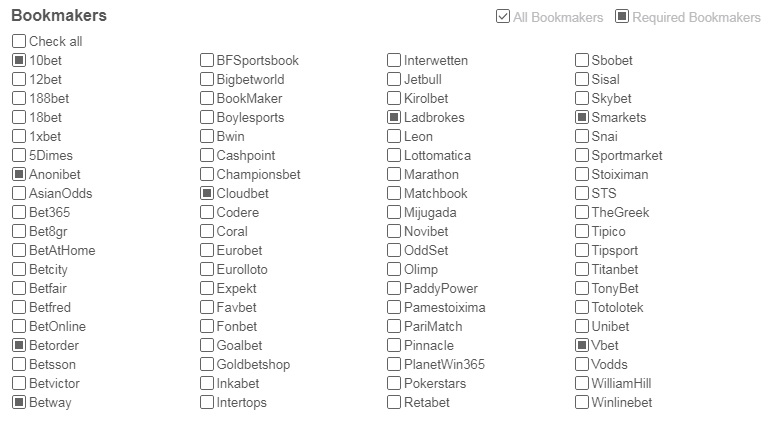 What may you need the option "Required bookmakers " for?

For example, you've accumulated a significant sum of money on your bookmaker account. Now you want spend it on wagers. All you need to do is choose a desired sportsbook (it's 10bet on the screenshot) in the "Required" list and 10bet will participate in each arb.
If you want to add necessary bookmakers to the multifilter settings - please select them at first in Bookmakers/Exchanges tab of "My account".