Newbies would think that betting is only possible on some sort of basic outcomes like a tie, team win, handicap or total. The betting world though is full of unique and extraordinary outcomes just as To Win from Behind, so get comfortable as you're going deep into some interesting stuff about this kind of betting.
To Win from Behind: Definition
To Win from Behind (comeback or come-from-behind) is an ultimate win of an underdog team. Cases where one team initially wins, then gives in, but still wins in the end are also considered as comebacks.
The most common cases are in hockey giving gamblers not much of a choice. Some also appear in football but it's more difficult to predict. When it comes to the rest of the sports - it's better to stay away from betting on comebacks.

Betting lines usually give two different variations of the outcome:
certain club To Win from Behind;
any team To Win from Behind.
Now let's go over some particular examples.
Comeback #1
The simplest example of a comeback - outsider scores first, but favorite wins - Manchester City against Paris Saint-Germain in the Champions League semi-finals 2020/2021.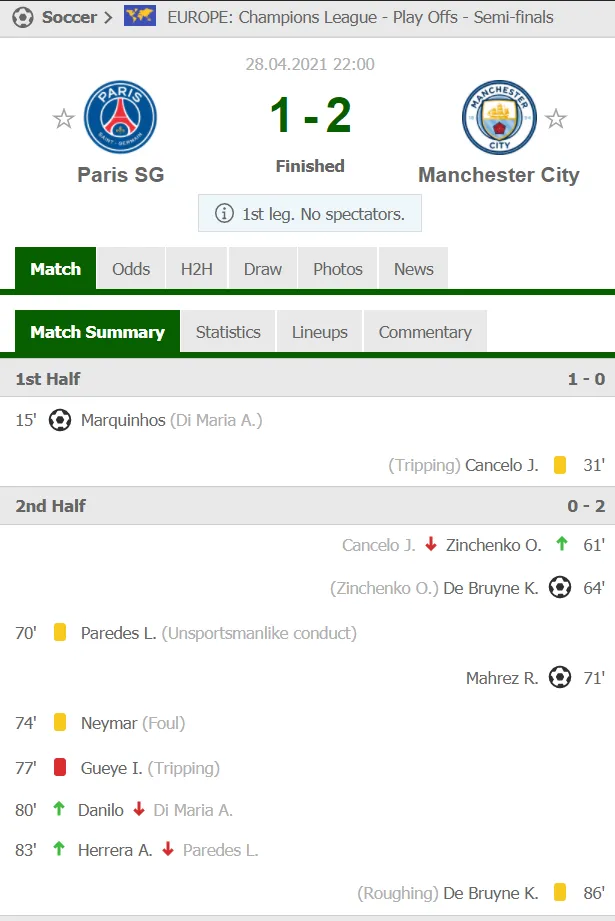 PSG scored after 15 minutes during the first halftime. Man City recovered fast and escalated to score their two in the second halftime. The match ended 1:2 in favour of Man City to complete the thrilling comeback.
Comeback #2
Another example is Manchester United vs Roma in the 2020/2021 Europa League semi-finals. United is a solid favorite but Roma is not much of a runner-up too and come-from-behind is exactly what one should expect here.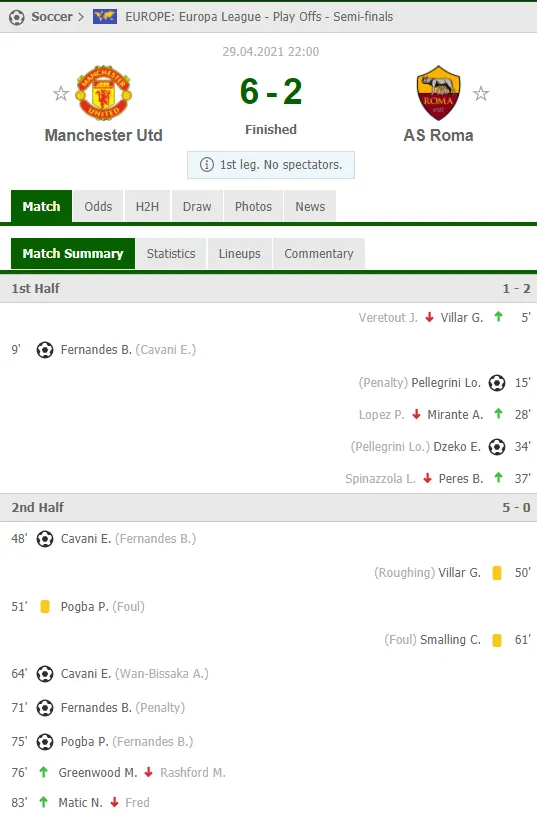 Man Utd scored first after 9 minutes and took the lead. However, after 34 minutes Roma netted two goals. Later on the score tied but the third goal successfully hit the net and pulled La Lupa into the lead. Ultimately, they failed to retain the score and the match ended 6:2 to Man Utd.
Tips on nailing a comeback
The number-one rule of a comeback - exclusively live betting. It's much easier to predict the outcome when seeing a real-time play. Anyway, analysis is the essential part in this strategy, so gathering important information is what you need to do well in advance.
Pay attention to some crucial aspects:
Current performance. Estimate recent results and current performance of the team. Coach being fired, new game tactics or setbacks on the team may influence the eventual result.
Staffing situation. Lack of important players may lead to chaos. Better avoid competitions with the reserve team.
Motivation. Sometimes teams are not interested in winning like in the early championship. It's vital to choose those matches where favorites would jump through hoops for another 3 points.
Derby. Motivation is important but Derby goes first. The stand-off between age-old opponents brings heat and money as only the best wins. The comeback may mount in a matter of seconds when seeing Real Madrid vs Barcelona or Everton vs Liverpool.
Home field game. The whole bunch of fans encourage the team to hit the comeback. This point is rather questionable during the pandemic but it should definitely be included.
Don't overlook the referee statistics and predisposition of the team to violations. Comebacks usually emerge after the favorite team player has got a red card. And that's another reason why live events are a better choice here.
Pros and Cons
To win from behind appears to have some significant benefits and flaws. So before jumping to any conclusions, fair enough to look them over.
Major benefits
High odds. Overstated quotations for comebacks is a usual thing with sportsbooks. 2.0 or more is common for deals on the favorite. It's even possible to hit 10.0-20.0 betting live.
Setback on any part of the match is a must to complete a comeback. Not necessarily the team should fail first. There just should be a failure somewhere throughout the match.
Gambler's skills upgrading. Predicting a comeback is hardly a no brainer, so the success may have a significant impact on gambler's skills.
Major flaws
Bets rarely pay off. The come-from-behind in football barely shows up.
Not every sportsbook offers comebacks.
Complicated analysis. It's really difficult even for experienced gamblers to detect and predict the win from behind.
Gambling expert opinion
Getting a sustainable return on comebacks is virtually impossible due to complex prediction. Vast experience and ability to analyze the situation correctly is what can keep you afloat. One win can cover some deficits but you shouldn't use it as your main strategy.
Surebets is what can bring you consistent profit - safe win no matter the outcome. More about surebets you can read here. Steady income is what you can get using BetBurger surebet service that gathers information on over 35 sports and 100+ sportsbooks worldwide.